Spring comes to an end and is about to give step to the summer, the morning air is still brisk to the point of being enjoyable when accompanied by the right amount of motion, what better combination of factors to support the cause of a more sustainable urban mobility by riding on a bike?
For this cause a global competition is held annually in May appointed #BikeEverywhere, and anyone can take part on different sites, one of which is luum.com.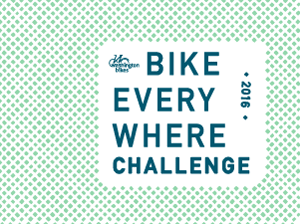 Many big companies from various industries sponsor internally this event to promote a healthier lifestyle and, why not, to discover a different and exciting way to experience the commute to the office, seasoned with just a bit of competition. Also this year as per tradition May is the bike to work month at Expedia, and the Easy Riders team will take up the gauntlet!

Riding my folding Cinzia car-bike, which is well suited to intermodal transport, I will keep high the good name of the team, but the competition is open to everyone, and every bike trip counts, so start riding!